We had a very special visitor today. Andrew Kyrover brought us some amazing artefacts from The Discovery museum and filled our heads full of amazing facts about them!
Andrew was really interesting and we learned lots of useful information.
We then got our hands on real, 2000 year old Roman artefacts and Andrew set us different challenges.
We had to identify Roman coins, figure out their value, measure them and create a rubbing of them…
There were some strange artefacts that we had to try and figure out what they were for…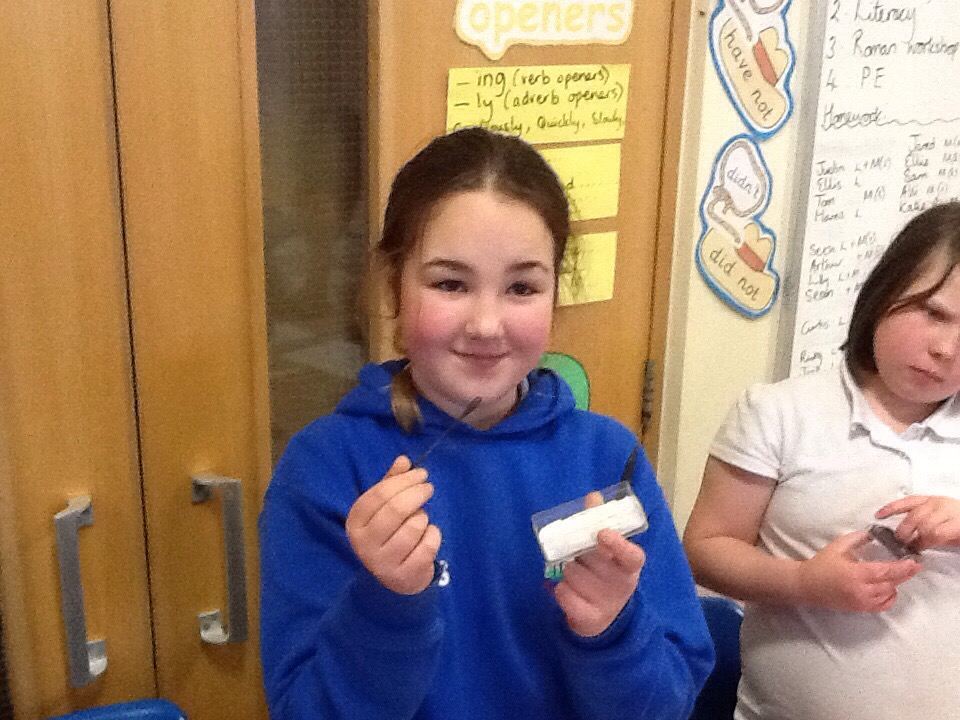 The items included toys, weapons, oil lamps, jewellery and even a Roman cup that used the sun to cool their wine!!!
We learned that Romans made the finest concrete ever made, it was even waterproof! They invented rust proof nails and glass windows as well as hundreds of words that we use every day.
It was a brilliant workshop, thank you Andrew